Schulklassen und Kindergärten
Sie wollen mit ihrer Schulklasse oder Kindergartengruppe ins Museum? Bei uns sind Sie genau richtig: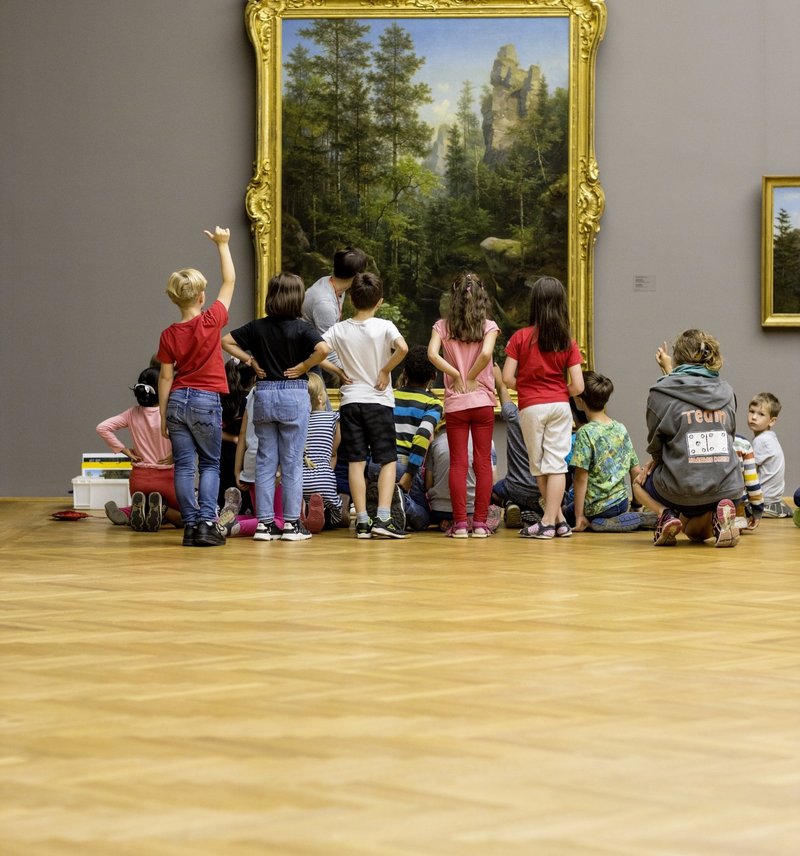 intro
Art education is an essential part of our museum work. Discover our varied thematic offers for pupils, families, groups and people of all ages. Please note that this section is currently only available in German.
Angebote für Gruppen
Wählen Sie aus den zahlreichen Angeboten Ihre entsprechende Führung aus:
Barrierefrei
Regelmäßig bieten wir barrierefreie Führungen für Gehörlose, Blinde und Sehbehinderte sowie Führungen in leichter Sprache an: