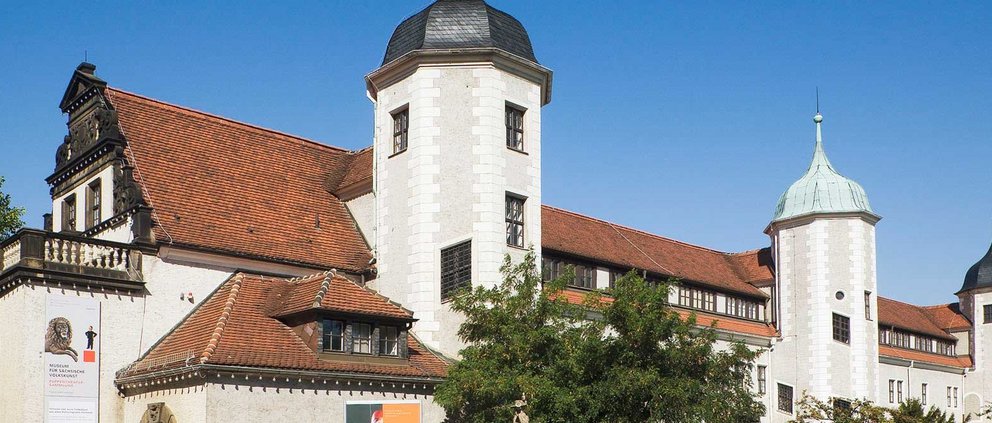 The Jägerhof
The Jägerhof has been home to the Museum für Sächsische Volkskunst since 1913, and since 2005 it has also housed the Puppentheatersammlung. It is located on the Neustadt side of the River Elbe, just a few minutes' walk from the Residenzschloss and the Semperoper. Today, few visitors are aware of its changeful history.
For most of its 400-year history, the building, which was formerly surrounded by an extensive complex of structures, served the electors of Saxony as a hunting lodge. In 1568 Elector August transferred his hunting activities to the urban settlement on the right bank of the Elbe, which at that time was still called "Altendresden", there being no suitable venue in the fortress of "Dresden" on the left bank. The Jägerhof is a monument to the character of architecture in Dresden prior to the Baroque period. It acquired its present external appearance towards the end of the 16th and in the early 17th century. In the 18th century, the building lost its significance, being superseded by the hunting palaces of Moritzburg and Hubertusburg.
During the air raid on Dresden on 13 February 1945 both upper floors completely burned out. On the ground floor, however, an exhibition was held again as early as Christmas 1945. Between 1950 and 1952 the Jägerhof was the first Dresden museum building to be completely rebuilt after being destroyed in the war. Today people of all ages enjoy the exhibitions in the Museum für Sächsische Volkskunst and the Puppentheatersammlung. Few visitors notice the console dating from 1617 on the south gable, which bears the coat of arms of the Electors of Saxony and still testifies to the building's illustrious past.
Admission
groups (10 persons and more)
4,50 €
Permanent exhibition
Museum für Sächsische Volkskunst
In the atmospheric setting of the 450-year-old Jägerhof you can admire Saxon folk art.
Read more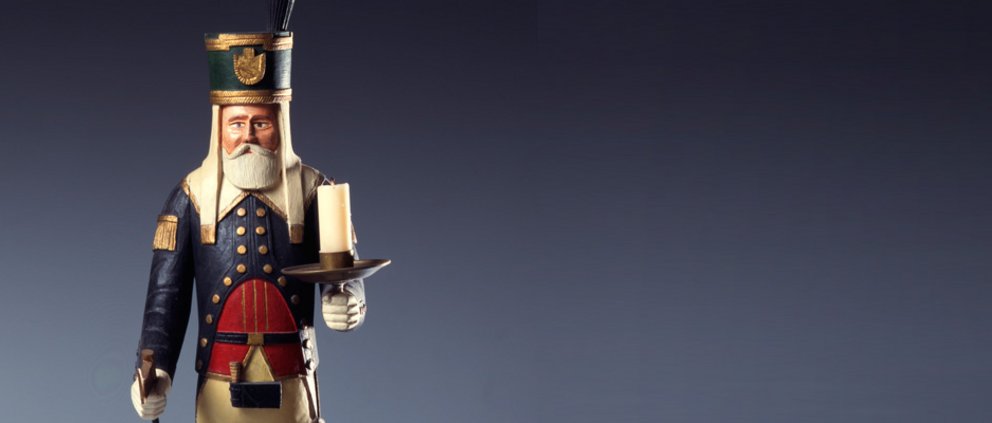 Building Overview
Building
Jägerhof
Köpckestraße 1
01097 Dresden