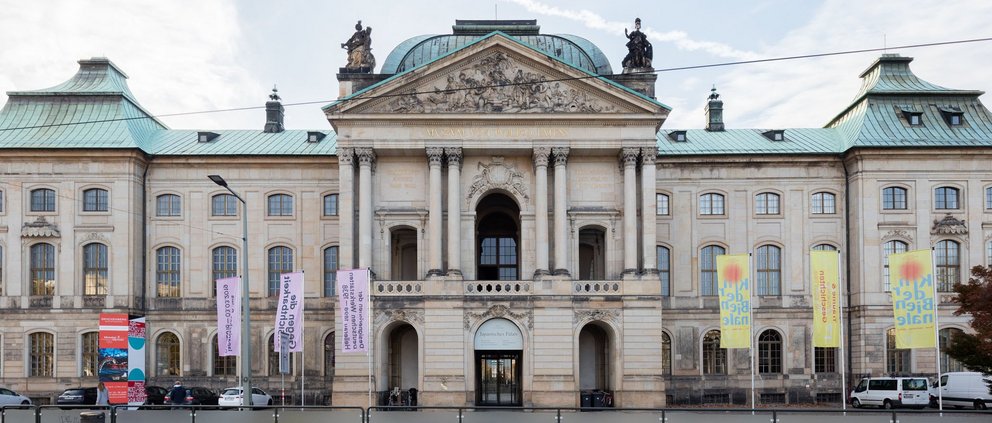 Japanisches Palais
The Japanisches Palais in Dresden is a building with a fascinating history, a cultural institution of the first order and the home of famous Dresden art treasures. Standing elegantly on the Neustadt bank of the Elbe, it is often outshone by the more famous Altstadt side of the river with its dozens of architectural gems in close proximity to one another. The modest appearance it has today, however, is not commensurate with its illustrious history; indeed, this palace played a major role in Dresden during the Baroque period. It was here that August the Strong (1670 – 1733) planned to realise his dream of creating a 'porcelain palace'. The roofs, the interior décor, in fact practically everything was to be made of porcelain. After he had purchased the building in 1717 he commissioned the leading Dresden architects Pöppelmann, de Bodt, Longuelune and Knöffel with the conversion work. With its architectural sculptures in state-of-the-art 'chinoiserie' style and its Japanese curved roofs, the imposing four-wing complex was one of the masterpieces of the Dresden Baroque. However, the full-scale vision of the 'porcelain palace' was never completed.
From 1721 onwards it accommodated first the Royal Kunstkammer, later the Porzellansammlung and from 1785 the classical sculptures, the coin collection and the electoral library. The curious Moritzburg Feather Room was part of the original interior, as were also the tapestries after designs by Raphael that are now held in the Gemäldegalerie Alte Meister. Other famous art treasures also spent time here. From 1834 onwards, the ground floor was decorated with Pompeian mural paintings designed by Gottfried Semper.
From 1954 to 2012 the Japanisches Palais has been home to the Landesmuseum für Vorgeschichte (State Museum for Pre-History) which is now situated in Chemnitz as Staatliches Museum für Archäologie. The museum restored the building to use after its complete destruction in the Second World War. Today the building houses the Senckenberg Naturhistorische Sammlungen Dresden and the Museum für Völkerkunde Dresden.
Reconception
The central idea of the Japanisches Palais is expressed by the epigraph 'Museum usui publico patens' – a museum open to public use. These words are found on the architrave directly above the main entrance, and they point to the former function of the building as a museum complex beginning at the latest in 1786. The revitalization of precisely this task will characterize the institution in future.
The programme at the Japanisches Palais will be dedicated increasingly to the transcultural past of the museum's own collections, and will tell stories that once appeared to be hidden from us. We will pose questions about how images, forms, ideas and concepts cross perceived boundaries between cultures. When these global connections are uncovered, so too is the deeply intermeshed story of Dresden and the world.
Our museums and exhibitions
Ausstellung im Japanischen Palais
Dialog unter Gästen – Das Damaskuszimmer in Dresden lädt ein!
Eintritt frei
Learn more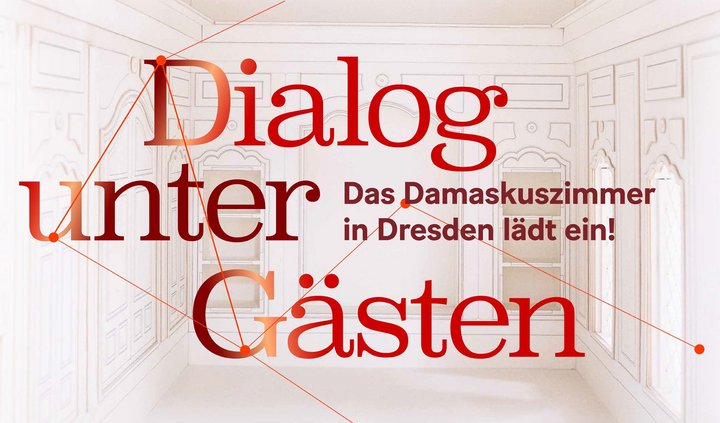 Location
Building
Japanisches Palais
Palaisplatz 11
01097 Dresden