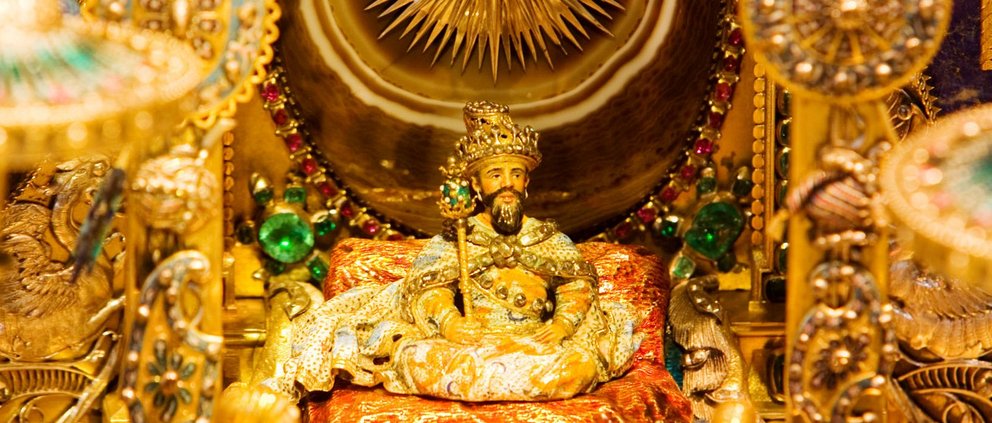 Offer for Refugees
Refugees from Ukraine and asylum seekers receive free admission to the museums of the Staatliche Kunstsammlungen Dresden (with the exception of the Historisches Grünes Gewölbe). Please have a valid identity document (refugees from Ukraine) or a valid certificate of residence (asylum seekers) ready.
Participation in workshops is free of charge, all programmes are accompanied.
Please note the current Corona regulations that apply to visits to museums and exhibition venues. Information about your visit
Japanisches Palais
Under the motto "Museum open for public use", the Japanese Palace offers free space for visions and the joint shaping of the future. All visitors are invited to get creative, make contacts and contribute their own experiences and interests. The impetus is provided by changing exhibitions, various workshops and workshops. Our programmes are aimed at children with families, refugees and Dresdeners, in order to get in touch and create a place to meet and get to know each other.
Gemäldegalerie Alte Meister and Skulpturensammlung up to 1800
In the Semper Building at the Zwinger, the Old Masters Picture Gallery and the Sculpture Collection up to 1800 present their works together. Around Raphael's "Sistine Madonna", one of the most famous works of art in the world, visitors can expect a unique tour through European art history, which can hardly be traced as impressively and completely in any other German museum as in Dresden, using undisputed key works of the respective epochs.
Residenzschloss
The Residenzschloss, in the middle of Dresden's old town, is home to several famous museums. These include the Historic and the New Green Vault, the Cabinet of Prints and Drawings, the Armoury and the Coin Cabinet.
Thursdays, 14.00 - 16.00
Open Workshop
Meeting place: Residenzschloss, courtyard
Offers change weekly:
Working with plasticine
Folding boxes
Making your own memory game, vocabulary cards with simple sign language in German and Ukrainian